Nassau County,NY's Preferred Masonry & Brick Work Specialists
Call (516) 770-3860
Masonry Solutions in Nassau County, New York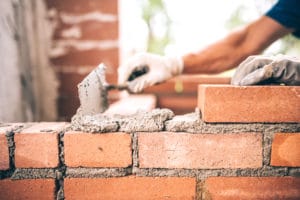 If you happen to be looking for a high-quality masonry contractor in Nassau County that will get things right the first time, then you've come to the right place. Creative Masonry and Concrete have over 20 years of experience in providing the best residential or commercial brickwork services in Long Island, NY. Since 2006, our number one top priority has been to give the customers we provide mason solutions to the best in-class experience possible.
We have always had a special affinity for design and you can tell by our past or current projects. One of our key goals is to make sure you fully grasp and appreciate the beauty we've been able to create surrounding your home or commercial property. You would be amazed at what can be done with a masonry restoration project. Creative Masonry and Concrete have had the chance to select elements pertaining to hundreds of unique properties and applied our expertise to them. We want you to feel bedazzled on the walk from your car to your front door!
Your options are practically limitless. Whether it's restorative masonry, repairs or replacement, we can provide exemplary work in a timely fashion to suit all of your needs. We aren't just a masonry company either, we are a customer oriented business. This means we have your satisfaction on our minds at all times. So, in the case of a residential project, our masons will go over all possible options with you, along with important factors such as project scheduling.
If you own or manage a corporate/commercial property, we can accommodate any needs you may have. A business can't have its everyday flow interrupted due to outside influences. We'll make sure to setup an appropriate schedule as to when we can provide brickwork services with the absolute least amount of disturbance to your customer & employee flow. The last thing we ever want to do is cause a reduction in workflow. So, if you need us to carry materials through a specific entrance or make sure are vehicles are out of sight as to not diminish the image of your business, we completely understand. We are fully licensed to work all over Long Island and are also completely insured.
Residential & Commercial Masonry Specialties We Provide or Build
Residential & Commercial Generic Masonry Projects
Brickwork Repair & Restoration
Brickwork Installation
Brickwork Replacement
Patios (Brick, Cement)
Brick & Bluestone
Basement Entrances
Retaining Walls
Foundation Masonry & Brickwork
Stoops & Walkways
Outdoor Masonry for Kitchen Walls & Flooring
Custom Outdoor Fireplaces & Barbeques
Brick Pool Patios & Dry Wells
Custom Waterfalls & Ponds
Custom brick & stone veneer
Cracked Brick Wall Repair
Masonry for Sidewalks
Masonry for Driveways
and Much More!
Brick Patios & Additional Patio Services in Nassau County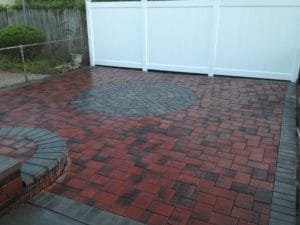 In need of a patio contractor in Nassau County or Long Island, NY? Creative Masonry and Concrete are fully at your service to help design and build the outdoor patio of your dreams. Many of our past clients have hired us to create a custom patio area for multiple reasons. Some have just said that they were interested in being able to relax in an ambient environment during the warmer months of the year after a hard day's work. An entirely different set of our customers have always had cocktail parties for family or friends and wanted something more elegant and accommodating for their backyard parties. Whatever the case is, we are the preferred choice in Nassau County for any type of patio contracting. You can contract any company that advertises "patio services" but it certainly does not mean they have the passion or design sense to oversee such a project.
When you work with us, you're getting access to a local business that isn't just looking to make a dollar. This is what we love and enjoy doing. From the opening discussions of what you'd like to transform your patio or backyard into, to the finished product, we are highly interested every single step of the way. Our favorite part of every project is seeing our customer's faces light up once the finished product is complete. We have experience construction patios that are small and elegant in size to those that are large enough to contain an entire party. No matter the size, we have clear design instincts and possess skills that can't be taught. The design and build process of your outdoor patio is something we truly pride ourselves on. You'll find our staff to be extremely friendly and helpful when it comes to every component of the work being done. We love doing the work and discussing it at all times.
Basement Entrance Brick Work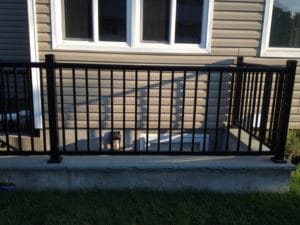 We love restoring, refinishing and building out basement entrances for residential or commercial customers throughout Nassau County, NY. With over 20 years of experience, you can fully rely on Creative Masonry and Concrete for our basement entrance brickwork services. We have performed projects where un-safe, old or cracking entrances have been restored to exact specifications. If you aren't too familiar with the process, don't stress it. We're not here to hassle you, it's our job to show you every option available to fit your price range and specific needs. It's our please to convert these old, decaying basement entrances into beautiful, modern entry points.
Our experience extends to the repair, restoration or replacement of walk-out entrances, walk-up entrances, and look-out entrances. Our team use the latest in technology, high quality materials and pay close attention to their work at hand in order to produce the very best basement entrance possible. Basement entrances are a natural extension of basements, foundations, steps and walkways. So, with that being said, we make a perfect fit for any type of project you need performed. Our pricing is affordable and we can be very flexible depending on what you'd like created or fixed.
For just about any type of establishment, we provide 100% custom work. So, for example, in the case of meeting code regulations, especially related to the fire department; we can adjust the height and width of your basement entrance stairs accordingly to make them safer or more accommodating depending on the foot traffic. We are also highly skilled and experienced in building wheelchair ramps for those that are disabled and need access without any kind of hassle. Call us today for basement entrance solutions throughout Nassau County or Long Island, NY.
Steps & Stoop Masonry in Nassau County
Please don't settle for anything less than the best when it comes to your home or commercial establishment's steps or stoops. The team at Creative Masonry and Concrete have over two decades of experience repairing, replacing, or restoring steps and stoops for hundreds of unique projects.
All of our work is guaranteed and we only use high quality materials. Did we mention that our pricing is affordable and fit to your budget? We're a very flexible company that truly enjoy building or repairing stoops and steps in Nassau County, NY. Trust us when we say that we're just as excited as you are to see the finished product. You can trust us to do the work for you in a safe and durable way. This means a full attention to quality and detail for your steps and stoops in Nassau County.
Foundations & Retaining Walls in Long Island, NY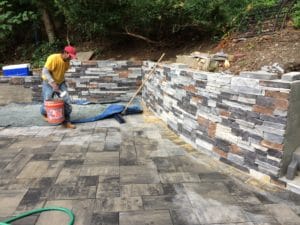 A foundation is one of the most important components of your home or building. It is the "foundation" or opening structure from which your establishment rests on. Just like anything else man-made, foundations are prone to damage over time. Depending on the condition, the recommendations we may make are all fully flexible. The team at Creative Masonry and Concrete take our work in a very serious manner, so you can count on us to provide your foundation with the highest level of possible support needed. We provide a number of foundation related services including:
Foundation Crack & Leak Repair
Basement Masonry or Brickwork Leak Sealing and Repair
Cracks in your masonry or brick work can be fixed by our masons quickly and affordably. It's important that they aren't neglected otherwise it could to significant damage along other areas of your home or commercial property. Cracks in concrete, stone or bricks are a fact of life, they'll always appear due to age, weathering or other instances. Since 2006, we have been helping homeowners as well as business owners with foundation repair, replacement and restoration work in Nassau County, NY.
We are experts when it comes to the repair, restoration or building of retaining walls in Nassau County and Long Island, NY. This is not the type of work that should be entrusted with an amateur or a business without the right staff. Our team have experience with craftsmanship so they pay attention to tiny details as they work and they follow safety procedures. Every retaining wall we create or repair is carefully planned out as carefully as it's built to ensure that the finished product exceeds your expectations in every possible way.
A retaining wall is simply a barrier put up to restrain the natural on-flow of soil from the ground. So, from this angle, you can think of basement walls we design or build as retaining walls. We also do a heavy amount of design/build outdoor retaining wall projects for landscapes or hardscapes. For example, we frequently provide our solutions to property owners that prior to our hiring had their backyard leveled out or had a company come in to perform "land clearing." Typically, this means that their backyard may have been on a steep incline. Since you can't install a pool or a flat patio area along a steep incline, many people choose to clear a portion of land so their landscape is made to be flat or parallel to the foundation of the property.
In this case, we design and build incredible retaining walls for homeowners that rest as a backdrop to their landscape. The materials and overall design are made to fit in as naturally as possible within the rest of the landscape. So, we try to achieve designs that resonate with those that want the appearance to be as "organic" as possible. We use all different types of materials including bricks and a wide array of beautiful stones.
When it comes to the retaining walls we'll construct for your home or commercial property, aesthetics and appearance are just components of a much larger blueprint. We'll carefully outline every spec to make sure the retaining wall is stabilized, anchored, and completely structurally sound. We provide a huge variety of options when it comes to retaining wall construction in Nassau County and Long Island, NY.